You've studied for your whole life, aiming to gain entry into that dream course, whether it is Medicine, Business or perhaps Information Technology. Now, it's time to fill up all the lengthy applications and personal statements and wait for a dreadful 4 months before hearing back from the Universities in Australia you applied to.
Being aware of these commonly-made errors may just help you to secure that dream offer from Australia months sooner than your peers.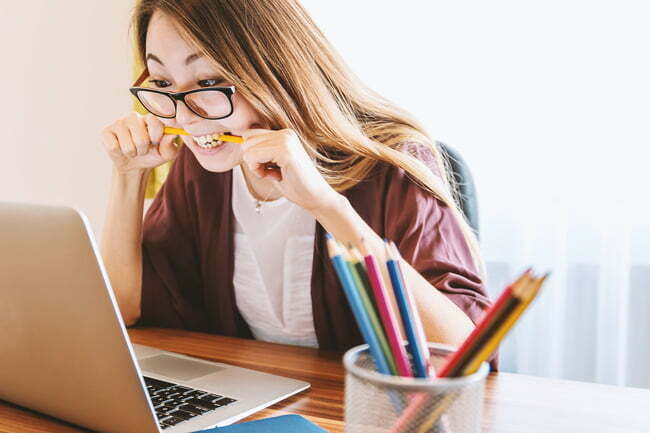 1. Choose your course preferences wisely!
Gladys Goh, Deputy Manager of AUG Singapore states that students often do not pay attention to course preferences in the later half of your applications form as these are just "back up plans". However, we strongly advice students to double check every single preference indicated and weigh out the pros and cons of that course to make sure they are truly interested in it.
Note: For students who wish to enter competitive courses such as Medicine or Dentistry etc, your applications will only be processed if you have indicated that course as your first preference. This is because these courses usually only have 1 round of interviews and they will choose students who are most suitable for the course within that interview round itself.
You can consider: 10 steps to choosing a course you are truly interested in
2. Submitting the Wrong Documents
Each Australian University has written a list of documents they need for the applications but this can be lengthy and complicated. As a result, students often forget to attach the full transcript or sometimes their passport along with the application. As a result, you may only receive the offer from Australia after your peers as processing times will be much longer.
Tip: All documents scanned must not be blurry and are preferably colour scanned.
3. Procrastinating – Submitting applications after deadline
We know, applications can be so dreary and tedious to submit!
The first step we recommend is to write a list of application deadlines for Universities in Australia and the entry requirements as early as possible. This allows you to allocate time to perfect your reference letters, portfolio or personal statements and ensure that Universities in Australia can see the level of commitment you have to excel at University.
Did you know? All documents must be submitted by the deadline, including personal statement or portfolio etc. If you would like to appeal for more time, this is subject to discretion of the University's admissions team and will be determined on a case-by-case basis.

4. Reading Entry Requirements Carefully
In our experience, we find that this is the most common area of the application process that students miss out on. Many courses have specific curriculum requirements that can be difficult to navigate, especially those in health science or art faculties. These can include personal statements, portfolio or an additional test to be completed separately.

Make sure that you read through the website multiple times as the information can be easily overlooked and result in your application being rejected as it is incomplete.
5. Pay Application Fees
If you are applying to 5 different Universities, these are the fees you may have to pay.
1 Group of Eight University Application in Australia = Approximately $100
5 University Applications = $500 (A months' worth of grocery bills for a family of 4)
Many Universities choose to charge application fees as they receive up to 500,000 applications for just one semester. We understand that it is a heavy administration load on the Universities and that is why AUG arranges University Fairs especially for our clients.
You may be interested:
Important Questions to ask Universities at an AUG University Fair
Register for the next University Fair in Singapore today!
How can students like yourself benefit?
Fee Waivers (for eligible applicants only)
Address your concerns with more than 100 of the top Universities across Australia and the UK
Assess your admission eligibility on the spot
Who are we?
AUG Global Network is a registered education agent in Singapore, to assist students like you with enrolments into top institutions worldwide. Officially appointed and funded by over 200 Universities & Institutions in Australia, UK, USA etc, we provide free of charge services to all students. Our mission is to help students and families like yours to make the most informed decisions possible when making the leap to pursue an education overseas.