Hospitality Careers: Options, Job Titles, and Descriptions
Many jobs in the hospitality industry involve dealing with customers face-to-face in a variety of ways. But there are also behind-the-scenes jobs that include positions in sales, marketing, and accounting. Food services jobs also abound in the hospitality industry, including wait staff and food preparation jobs.
There are many management-level jobs across these areas as well, including hotel managers and executive chefs.
Given this range, jobs in the hospitality industry can either involve a lot—or very little—customer interaction. Many jobs are entry-level, but hospitality, like other service industry occupations, is an area where you can climb the ladder to a managerial role accompanied by more responsibilities, along with a higher salary.
The following is a list of some of the most common job titles within the hospitality industry.
Concierge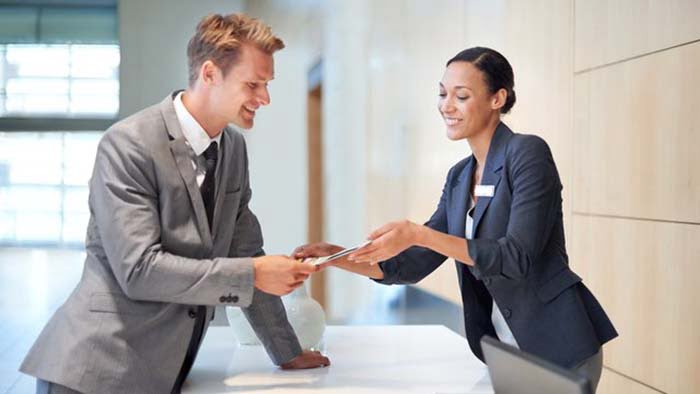 A concierge interacts directly with customers, providing them with various services. They may respond to requests (for instance, "Can you book me a restaurant reservation?") or anticipate what customers might need. These services could range from providing a babysitter to getting tickets to a show to suggesting a restaurant.
Other front-of-the-house hospitality jobs include:
Casino Host
Cruise Ship Attendant
Front Desk Associate
Front Desk Supervisor
Front Office Attendant
Front-of-House Manager
Gaming Dealer
Guest Relations Manager
Guest Services Associate
Guest Services Supervisor
Hotel Clerk
Hotel Receptionist
Reservationist
Reservations Agent
Event Planner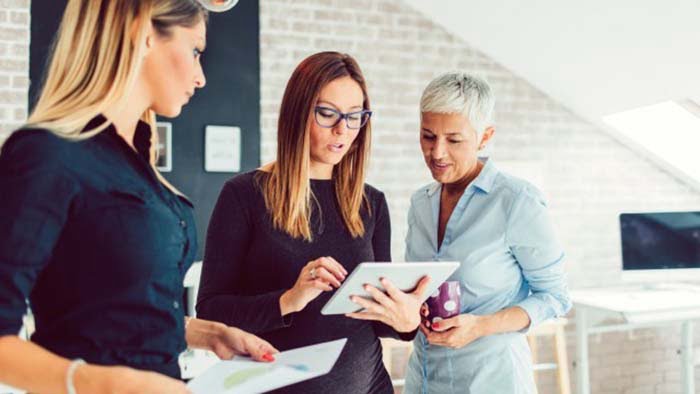 1Many hotels have conference rooms or event spaces that they rent out for various events, ranging from meetings to weddings. An event planner works with a company, or an individual, to arrange the event and then ensures it runs smoothly.
Hospitality jobs in the field of event planning include:
Events Manager
Executive Conference Manager
Executive Meeting Manager
Meeting and Convention Planner
Meeting Coordinator
Meeting Manager
Meeting Planner
Meeting Specialist
Special Events Manager
Wedding Coordinator
Executive Chef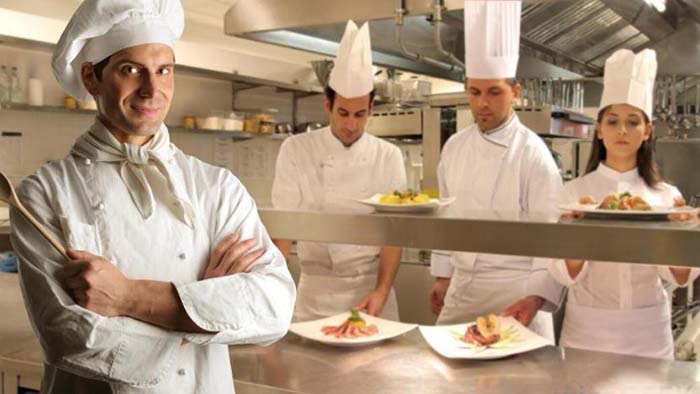 An executive chef is a managerial role that involves a lot of work behind the scenes in the hospitality industry. An executive chef oversees the food operations in restaurants, hotels, casinos, or other venues that serve food. People in this role supervise cooks, sous chefs, and other kitchen employees.
Other jobs related to executive chef, including jobs many people have while working their way up to executive chef, include:
Café Manager
Catering Manager
Chef
Cook
Food and Beverage Manager
Kitchen Manager
Pastry Chef
Restaurant Manager
Sous Chef
Housekeeper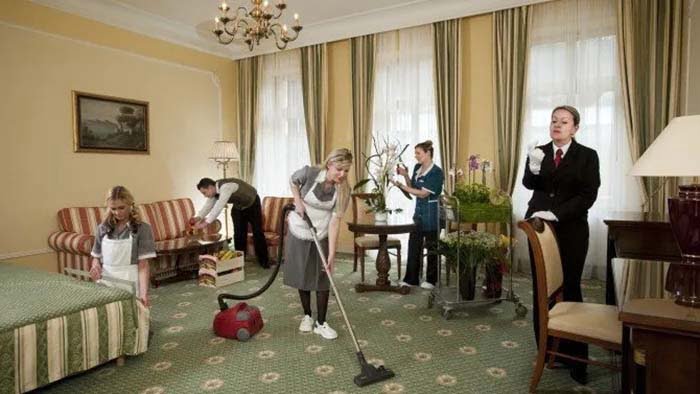 Housekeepers are responsible for maintaining a standard of cleanliness throughout a hotel or other hospitality venue. They clean individual hotel rooms as well as the common areas. Housekeepers within the hospitality industry make beds, do laundry, clean bathrooms, stock linens, and more.
Being a housekeeper requires some physical stamina because you often have to lift heavy loads and be on your feet most of the day.
There are many other jobs related to maintenance and cleaning in the hospitality industry. There are also opportunities for management positions within these areas.
Some other related housekeeping job titles include:
Director of Housekeeping
Director of Maintenance
Director of Operations
Executive Housekeeper
Housekeeper
Housekeeping Aide
Housekeeping Supervisor
Lead Housekeeper
Maid
Maintenance Supervisor
Maintenance Worker
Porter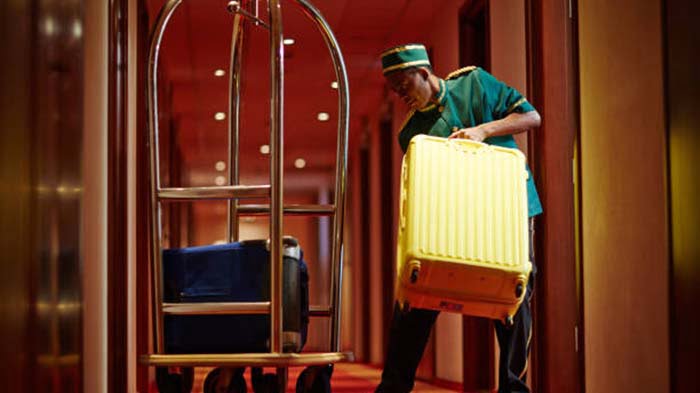 Porters are tasked with handling baggage for guests. They might bring luggage up to guests' rooms or take baggage down to the lobby.
A porter is one of many support staff positions in the hospitality industry. Another common position is that of valet (also known as parking lot attendant). A valet parks patrons' cars when they come to a hotel, restaurant, or other venue.
Other support staff positions similar to that of porter and valet include:
Baggage Porter
Bell Attendant
Bellhop
Bellman
Driver
Parking Lot Attendant
Valet
Valet Attendant
Valet Parking Attendant
Waiter/Waitress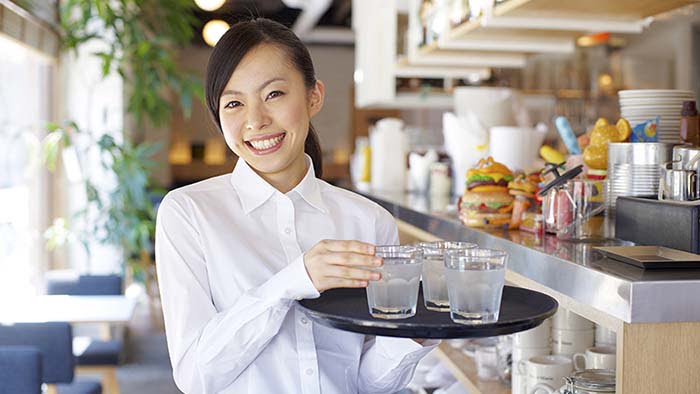 Waiters and waitresses work in restaurants, bars, hotels, casinos, and other food-serving establishments. They interact directly with customers taking orders, serving food and beverages, and take payments from patrons.
While no formal education is required, waiters and waitresses must have strong interpersonal and communication skills. They also have to be detail-oriented because they need to remember customers' orders, especially complicated drink orders. This job is ideal for people in the hospitality industry who want to engage with customers face-to-face.
Other job titles similar to waiter and waitress in the hospitality industry include:
Back Waiter
Banquet Server
Barback
Barista
Bartender
Busser
Café Manager
Catering Assistant
Food Runner
Food Server
Head Waiter
Host
Hostess
Maître d'
Server
Sommelier
Key Takeaways
Communication skills are paramount. While there are many different jobs in the hospitality industry, all require that employees possess outstanding communications and teamwork skills.
Opportunities abound. Unlike many career fields, the hospitality industry offers many chances for people to work their way up from entry-level roles to management positions.
Degrees are optional. Although some hospitality roles require formal training (and while college degrees or professional certifications are always desirable), it is still possible and common for people who only have high school diplomas or GEDs to enter and advance, through on-the-job training, as long-term employees of hotels, cruise companies, or restaurants.
Source:
https://www.thebalancecareers.com/hospitality-job-titles-2061496