Why Study in Canberra

Australia's political hubs
As the seat of government, Canberra provides an abundance of resources and a ripping environment for you who have an interest in studying and building a career in social, economic policy or political science. With more than 100 Embassies and High Commissions in Canberra, you may have direct access to worldwide decision-makers and be spoiled for choice and opportunities!
Canberra, the "meeting place"
Did you know that the name "Canberra" is derived from the Aboriginal language of Ngunnawal which means "meeting place"?
Canberra gives you the best location to connect with influencers, leaders, or experts in your chosen field; from defence to space sciences, renewable technology and more. With a total of eight different universities (five of which are world-ranked), the city typically hosts 19,000 international students from more than 100 countries; adding the number of people from overseas up to 26% in Canberra. Will you join them?
The city has always been known for its inclusive community and diversity. If you are Muslim, you will locate Muslim-friendly facilities quite easily, such as halal restaurants or prayer facilities. Putting that together with their very low levels of serious crime, almost everything seems easier and safer in Canberra.
Australia's most livable city
Canberra has the nation's highest employment rate as well as the highest average salary compared to other cities in Australia. Furthermore, as the capital territory, it is no doubt that the infrastructure and the services are Australia's best. All these facts, in addition to being one of the most affordable cities, make Canberra the most livable city. You will discover beauty and prosperity, you will find a sense of ease there.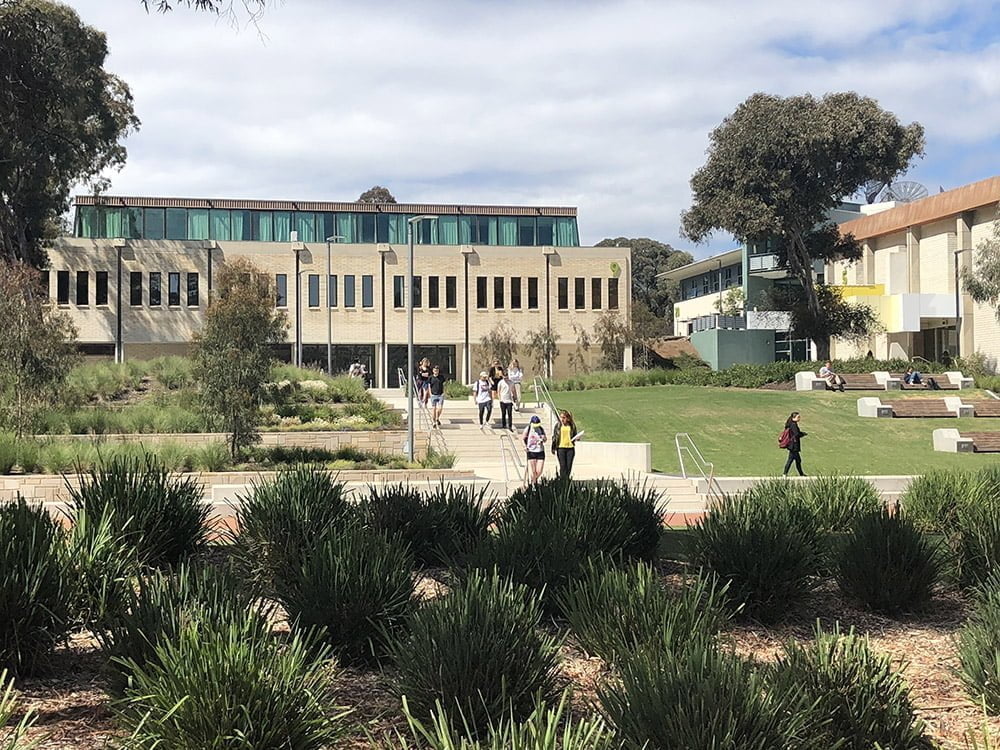 Stress-free accommodation
Finding accommodation in larger cities such as Melbourne or Sydney could be a challenge. But in Canberra, there are always plenty of options for everyone and enough support to give you a stress-free experience!
The University of Canberra, for example, offers an accommodation guarantee for all first-year international students. Not only will this opportunity eliminate your worries about not getting high-quality accommodation, but also support you in adjusting to life as a student by being one with the university community.
Additional Post-study Visa
International students who have recently graduated from an Australian institution can apply for a post-study work visa. This visa entitles you to stay in Australia for two to four years depending on your qualification. However, if you graduate from an institution in Canberra, one of the designated regional areas, you may get an additional year in Australia on this visa
See yourself in Canberra? or need more another point of view for Living & Studying in Canberra?
Join our upcoming event
Click the image above or this link.
The registration is FREE! JOIN NOW!