– By Angelyn Tan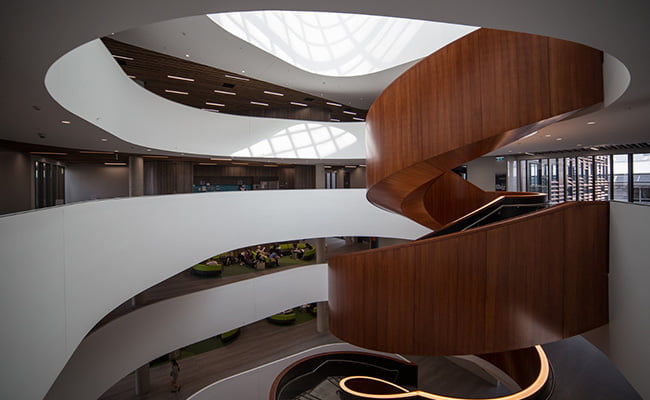 The University of Sydney (USyd) is located in Sydney, the capital city of New South Wales (NSW), and has a whopping 11 campuses and research locations across Sydney and its suburbs with over 60,000 students studying at the university. Their biggest campus is the Camperdown/Darlington campus in the heart of the city of Sydney. Their Cumberland campus is located in the suburb of Lidcombe and is the home of the Faculty of Health Science at USyd.
Their Camden campus, located in the suburb of Camden, specialises in veterinary science and agriculture. Their Mallet Street campus is located just a few minutes away from the Camperdown/Darlington campus and is home to the Sydney Nursing School, the Brain and Mind Research Institute and NHMRC Clinical Trials Centre. In 2021, the university plans to move their school of nursing to the new facilities on this campus.
Their Rozelle campus, located in the suburb of Rozelle, is currently the home of Sydney College of the Arts (SCA). However, the university plans to relocate the SCA to their main campus in 2020. Their Surry Hills campus, located in the city of Surry Hills in the eastern suburbs of Sydney is home to the Faculty of Dentistry. The Sydney Conservatorium of Music is located in the Royal Botanic Gardens near the Sydney Opera House, with cutting-edge facilities and performance spaces for students.
The Westmead campus is located in the suburb of Westmead and specialises in medicine and health sciences. USyd's other research and teaching facilities include the One Tree Island Research Station (the only licensed research station for the Great Barrier Reef), 133 Castlereagh Street (for USyd's business and law schools) and other Sydney Medical School teaching hospitals and specialist clinics across NSW.
USyd is the 42nd best university worldwide and 3rd in Australia on QS World University Rankings (2020). According to QS (2019), it is also ranked 5th for graduate employability worldwide, and top in the nation.
Courses Offered
Students at USyd have the opportunity to choose from a wide range of undergraduate and postgraduate degrees across a number of faculties. The university boasts about having flexible degree options and structures to suit every student's needs.
USyd offers pretty standard options for postgraduate study. However, with their undergraduate degree, they offer three types of undergraduate study to choose from: professional, specialist and liberal. These affect how your degree will be structured and depends on your area of interest, your education goals, and whether or not you know what career path you want to pursue. Also, if you are a high achiever, you may have the option to enrol in the Dalyell stream, which is essentially an enrichment program.
USyd also offers what they call a Bachelor of Advanced Studies, which was recently launched in 2018. Through this program, students will have more flexibility in selecting and combining majors from various disciplines. Students doing the program will also be able to either gain experience through advanced coursework and industry, community and research projects or choose to complete an honour's project.
Accommodation
USyd offers a variety of on-campus accommodation options in their Camperdown/Darlington, Camden and Cumberland campuses, such as residential colleges and other university-managed properties, each with their own set of facilities and requirements to meet every student's needs. There is also a database of off-campus housing available for students to use to find other accommodation options.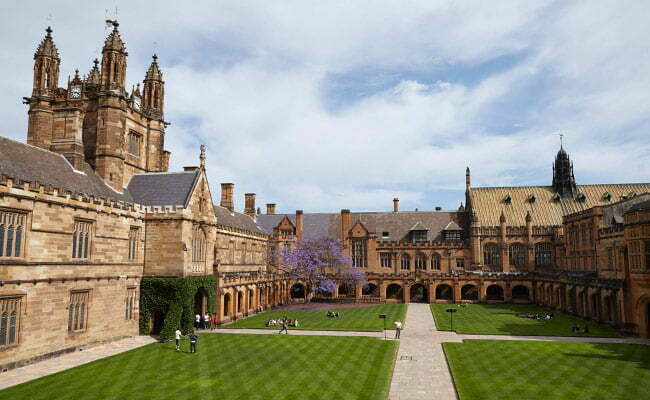 Students at USyd also have over 200 clubs and societies to choose from, which is a great way to integrate into life on campus and to find others from all walks of life to connect with.