International students can now work before their study commences in accordance with the temporary relaxation of student visa work limits, due to workforce scarcity applicable to all economic sectors. In this directive, all international students are permitted to work more than 40 hours a fortnight including secondary applicants.
Furthermore, all student visa holders who travel to Australia starting from January 19 to March 19, 2022, are eligible to claim a refund for their visa application fee. The refund applications are open now until December 31, 2022. We advise you to check the Department of Home Affairs website regularly to track the refund application instructions.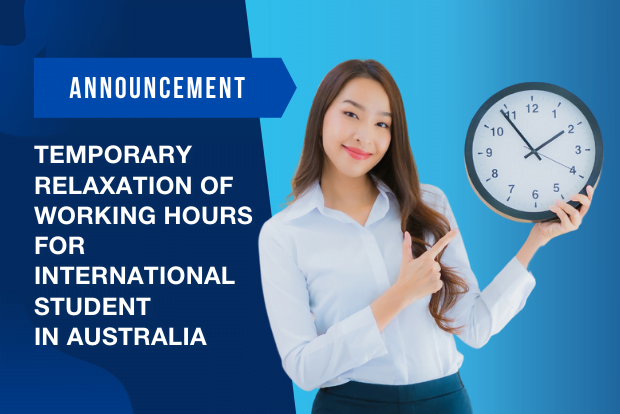 Information For Students

You must continue to balance your study and work commitments even though there is flexibility in the number of hours you can work. Students must still:
maintain their course enrolment
ensure satisfactory course attendance, and
ensure satisfactory course progress.
Student visa holders who cancel their enrolment and stop attending classes, or fail to meet satisfactory course progress, may be in breach of their visa conditions.
If you are working or have an offer of employment in a critical sector​, and you have finished your course, you may be eligible for a COVID-19 Pandemic (subclass 408) visa. You can only apply for this visa 90 days before your student visa is due to expire.​