"Saya punya rencana kuliah di luar negeri dan sudah submit application ke universitas pilihan saya. Apa langkah selanjutnya?"
Berikut 4 poin penting yang dapat memudahkan kamu memahami proses penerimaan universitas.
Menantikan Letter of Offer dari universitas
Apa itu letter of offer?
Letter of offer merupakan respons positif dari universitas yang menandakan bahwa kualifikasi kamu layak untuk diterima dalam program yang kamu ajukan.
Ada dua tipe letter of offer, yaitu unconditional dan conditional.
Unconditional offer berarti penerimaan penuh dari universitas, yang seringkali disebut sebagai Letter of Acceptance (LoA) oleh 'scholarship hunter'.
Conditional offer berarti penerimaan bila telah memenuhi kondisi tertentu, misalnya menyerahkan persyaratan tambahan (e.g. English certificate). Setelah memenuhi kondisi dari offer tersebut, universitas akan segera menerbitkan unconditional offer.
Selain letter of offer, ada kemungkinan kamu mendapatkan rejection letter yang menandakan bahwa application kamu tidak berhasil/kurang memenuhi syarat untuk diterima dalam program yang kamu ajukan.
Respons kamu terhadap offer dari universitas
Repons yang bisa kamu berikan begitu menerima unconditional offer ada tiga, yaitu:
Accept : menerima offer
Decline : menolak offer
Request for deferral : mengajukan penundaan waktu masuk
Pembayaran deposit
Langkah setelah 'accept offer' ialah membayar deposit. Besaran deposit yang perlu dibayarkan bervariasi antara AU$2,000 – AU$10,000, tergantung pada universitas dan jurusan.
Perlu diperhatikan bahwa pada setiap letter of offer, tercantum batas waktu tertentu untuk 'accept' dan pembayaran deposit.
"Bagaimana bila saya awardee full scholarships dari pemerintah/sponsor pribadi?"
Dalam hal ini, kamu hanya perlu menyerahkan surat konfirmasi dari sponsor yang menerangkan identitas kamu sebagai penerima full scholarships tersebut.
Pilihan scholarships dari universitas
Begitu menerima letter of offer, kamu bisa mendaftar scholarships yang ditawarkan oleh universitas. Tipe scholarships ini berbeda dari yang ditawarkan oleh pemerintah/sponsor pribadi. Umumnya, scholarships dari universitas bersifat parsial / sebagian dan tidak mencakup biaya hidup selama masa studi.
Mayoritas scholarships dari universitas menuntut kualifikasi akademik yang unggul.
Simak artikel berikut untuk mengetahui beberapa scholarships dari universitas. https://augstudy.com/australia-scholarships/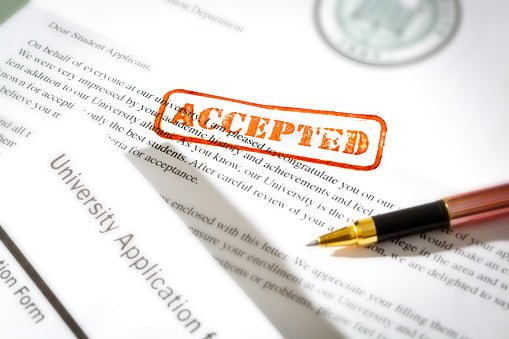 University applicant secara resmi diterima sebagai student setelah menyelesaikan tahap ketiga, yaitu pembayaran deposit. Nah, ada di tahap mana kamu sekarang?
"Saya hendak/baru saja lulus dan belum punya rencana studi yang matang."
Yuk! Segera konsultasikan rencana studi kamu dengan salah satu konselor AUG dan submit application tanpa ragu lagi. https://augstudy.com/our-team-indonesia/
"Saya sedang menantikan letter of offer dari universitas."
Best of luck to you! Terus nantikan kabar terbaru dari universitas melalui konselor AUG kamu.
---
At AUG, your Future is our TOP PRIORITY!