Latest Updates as of January 26th 2022
International Students
Great News! Australia's borders have opened since December 15th to fully vaccinated ** eligible visa holders***.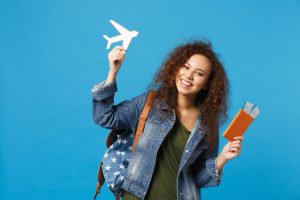 At AUG, we continually monitor what is happening as Government Travel requirements are updated. We are here to help to keep you updated and assist where ever we can.

With the pandemic, things can change quickly. With cases of the Omicron variant increasing worldwide, Australian governments regularly adjust their travel advice. Therefore, it is essential to keep you updated with the latest information. AUG monitors the situation to advise best and support our students moving to Australia.

To help you prepare: – we have provided here some travel requirements you must fulfil before moving to Australia.
What do I need to do before I travel to Australia?
You must check all the latest travel requirements on the Australian Government website.  See below.
Ensure that you have a valid visa; see the above visa category.
Check if you are exempt from any of Australia's travel restrictions
Check any requirements, particularly quarantine and post-arrival testing, in the state or territory to which you are travelling, as this will impact your travel arrangements.
If you plan to travel onwards to or through a different state or territory when you arrive in Australia, you need to check domestic travel restrictions. States and Territories can apply their travel restrictions.
Obtain foreign vaccination certificates and ensure to certify them.
Complete an Australia Travel Declaration at least 72 hours before your flight
https://covid19.homeaffairs.gov.au/australia-travel-declaration
Undertake a pre-departure COVID-19 PCR test within three days or supervised rapid antigen test (RAT) within 24 hours of departure. Click here to find out more.
Complete the necessary arrival registration form depending on the states/territories that you will be arriving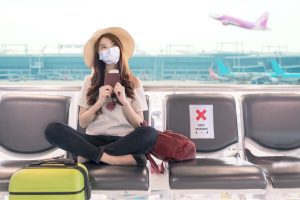 What are the quarantine and post-arrival testing requirements? Some helpful links to prepare your travel
New South Wales: https://www.nsw.gov.au/covid-19/travel-restrictions/international-travel-rules
Victoria: https://www.coronavirus.vic.gov.au/information-overseas-travellers
Queensland: https://www.qld.gov.au/internationalarrivalstoqld
South Australia: https://www.covid-19.sa.gov.au/travel/international-travel
Western Australia: https://www.wa.gov.au/organisation/department-of-the-premier-and-cabinet/covid-19-coronavirus-travel-wa
Tasmania: https://www.coronavirus.tas.gov.au/travellers-and-visitors/coming-to-tasmania
Northern Territory: https://coronavirus.nt.gov.au/travel/quarantine
Australian Capital Territory: https://www.covid19.act.gov.au/travel/overseas-travel
Where can I get the arrival registration form?
Victoria: Complete Victoria International passenger arrivals permit
QLD:       no longer required to complete International arrival registration form
SA:          no longer required to complete Entry Check SA
WA:       Complete and received G2G Pass
NT:        Complete a Border Entry Form
ACT:      Complete Declaration Form
NSW:     no Form required
** What is the TGA approved Vaccine?
Two doses at least 14 days apart of:

AstraZeneca Vaxzevria
AstraZeneca Covishield
Pfizer/Biotech Comirnaty
Moderna Spikevax or Takeda
Sinovac Coronavac
Bharat Biotech Covaxin
Sinopharm BBIBP-CorV (for people under 60 years of age on arrival in Australia).

Or one dose of:

Johnson & Johnson/ Janssen-Cilag COVID Vaccine.
At least seven days must have passed since the final dose of Vaccine in the course of immunisation for you to be considered fully vaccinated. Mixed doses count towards being fully vaccinated as long as all vaccines are approved or recognised by the TGA.
*** What are the eligible visa holders?
Good news. Student visa (subclass 500) and Temporary Graduate visa (subclass 485) holders are approved to return and travel into Australia. Check the visa category below to verify your visa category.
Subclass 417 – Working Holiday visa
Subclass 457 – Temporary Work (Skilled) visa
Subclass 462 – Work and Holiday visa
Subclass 476 – Skilled – Recognised Graduate visa
Subclass 482 – Temporary Skill Shortage visa
Subclass 485 – Temporary Graduate visa
Subclass 487 – Skilled – Regional Sponsored visa
Subclass 489 – Skilled – Regional (Provisional) visa
Subclass 491 – Skilled Work Regional (Provisional) visa
Subclass 494 – Skilled Employer-Sponsored Regional (Provisional) visa
Subclass 500 – Student visa
Subclass 560 – Student Temporary Visa
Subclass 571 – Student Schools Sector Visa
Subclass 572 – Vocational Education and Training Sector Visa
Subclass 573 – Higher Education Sector Visa
Subclass 574 – Postgraduate Research Sector Visa
Subclass 575 – Non-Award Sector Visa
Subclass 580 – Student Guardian visa
Subclass 590 – Student Guardian visa
For further information, please click here to contact your nearest AUG office.