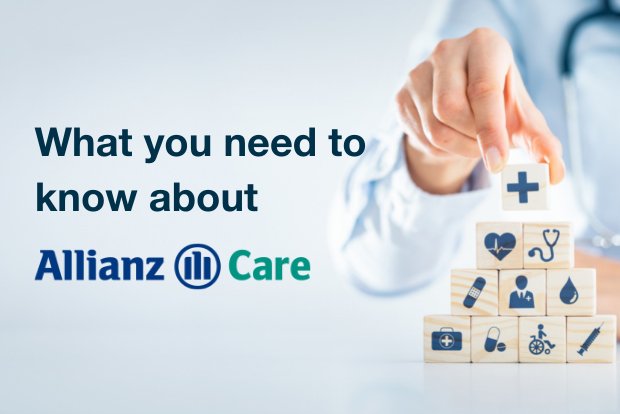 The Allianz Group operates in 70 countries worldwide, offering a wide range of insurance and risk management products and services to 100 million customers. Their passion for assisting people was born when the founder experienced first-hand the effort required to bring his injured son safely home from overseas. This experience motivated him to start his own medical assistance company that was dedicated to helping people in need. In recent years, Allianz has grown to become one of the largest health insurance providers for international students, workers and visitors to Australia.
In Australia, health insurance is a mandatory requirement for visa applicants unless an exception applies. Allianz Overseas Visitors Health Cover (OVHC) and Overseas Student Health Cover (OSHC) helps meet visa conditions for 482, 485, 600 and Student Visas.
Health Insurance for Overseas Visitors and Workers Comprises
Working Visa Health Insurance for Visas 188, 403, 408, 417, 482, 485, and more. It is applicable when you are temporarily working in Australia or visiting on a Working Holiday Visa;
Health Insurance for Visitors or Tourists for Visas 600, 601, 651, 870 and more. It is applicable when you are visiting Australia on holiday, or for your family if they are visiting from overseas.
Health Insurance for International Students Covers
Health insurance for 500 Student Visa;
590 Guardian Visa is applicable when you visit Australia as a guardian of an international student under 18 years of age, get health cover for your stay;
485 Graduate Visa is applicable when you stay in Australia after you finish your studies, Allianz offers a range of plans to meet this visa requirement.
Allianz Will Support You Well During Your Time in Australia
Access to Allianz Health Network
If something happens, you can rely on Allianz large network of doctors and medical providers across Australia.
24/7 Emergency Phone
Allianz is ready to help whenever you need with the 24/7 emergency and assistance phone for members.
Access to Allianz MyHealth App
Take control of your cover with the Allianz MyHealth app designed to make your life easier.
Telehealth Services Powered By Doctors On Demand
You can talk to a doctor from the comfort of your home. Allianz Care Australia members who purchase Standard, Mid or Top coverage can speak to a qualified Australian based doctor 24/7 via phone or video call.
Find A Doctor Online Tool
This tool helps you find health professionals close by that bill Allianz directly. Simply enter your postcode and choose your closest health professional.
Special Promotion Of Overseas Visitors Health Cover
A very good news for international students who are going to purchase the Overseas Visitors Health Cover for their future visas. You can receive a A$50 / A$100 e-gift card for new Overseas Visitors Health Cover purchased from Allianz.
A$50 e-gift card for a single policy; or
A$100 e-gift card for couple or family policy.
This offer is only available for new Allianz Care Australia Working Visa Cover policies purchased between 1st August 2021 and 15th December 2021.

"We secure your future"
How Do I Get Rewarded?
Step 1: Purchase your OVHC via AUG Australia by using the below link
Step 2: Email your OVHC certificate to our nearest office
Step 3: Receive your e-gift card via email within 60 to 90 days

Terms & Conditions
A$50 e-gift card for new single policy;
A$100 e-gift card for new couple or family policy;
Only for 408, 482, and 485 OVHC Working Visa;
Promotion begins 12:00 AM AEST 1st August 2021 and ends 11:59 PM AEST 15th December 2021;
Cancelled policies and/or policies with a start date of 1st April 2022 or later will not count toward the reward.
Chat with AUG's professional counsellors for more details.