Becoming a Psychologist
If you are keen to study people's behaviour, thoughts, and feelings, to help them overcome or control their problems, this is the right place for you to start.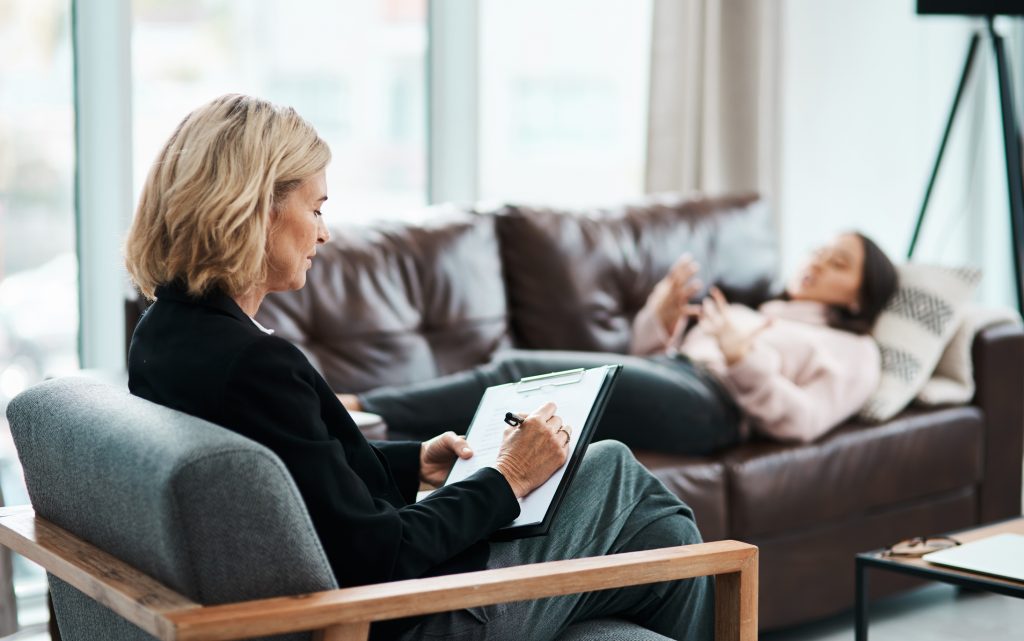 What does a psychologist do?
Your day-to-day tasks will depend on your specialism. The areas of psychology you could work in include:
educational – helping children and young people overcome difficulties and further their educational and psychological development

counselling – working with patients to explore their social, economic, cultural, and spiritual health

neuropsychology – helping patients with brain injuries and diseases to recover or improve their quality of life

forensic or criminal – using psychological theory to help investigate crimes, rehabilitate offenders and support prison staff

clinical – working with people to help them deal with conditions like anxiety, stress, depression and mental illness
Where could I be working?
Psychologists work in a range of organisations within both the public and private sectors. These include clinical and health settings such as clinics and hospitals, a diverse collection of commercial and non-profit organisations, and forensic settings such as prisons and law courts.
You could work in the community, in a consultation room, at a client's business, at a client's home or in an office. Your working environment may be emotionally demanding.
What do I need to do to become a psychologist?
Studying to be a psychologist is a lengthy but rewarding process. On average it takes seven years. You'll need to complete:
a psychology degree accredited by a registered professional body of psychology, The Australian Psychological Society (APS)

an accredited postgraduate qualification in your chosen specialism
The diagram below illustrates the currently available pathways to registration in Australia.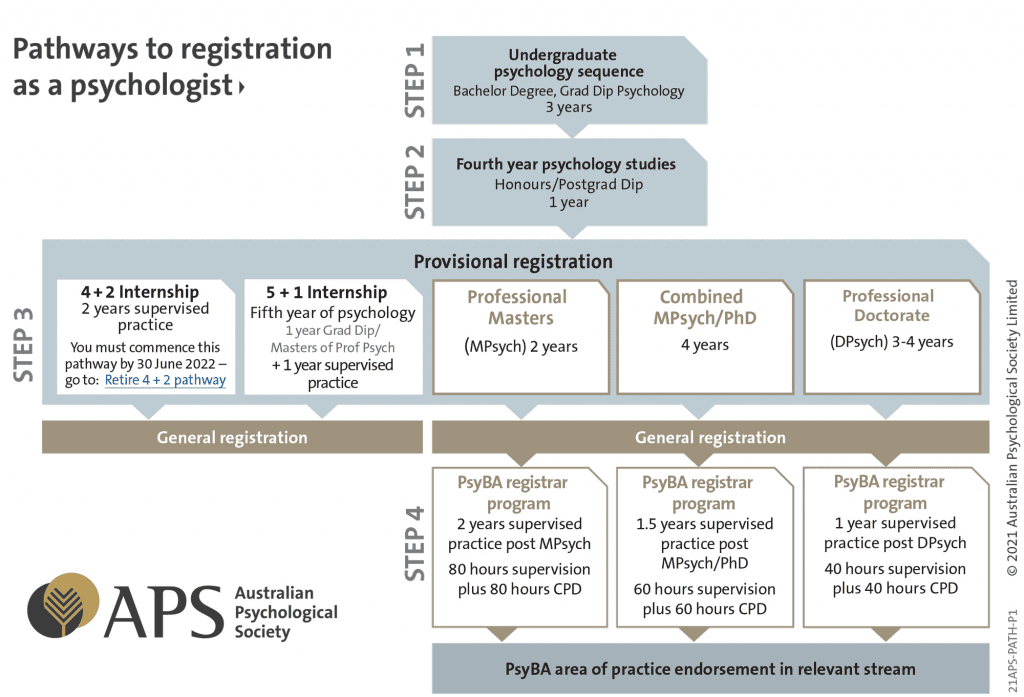 Degree Options
Entry requirements for psychology degrees vary from institution to institution. Although many good universities don't require students with specific qualifications, you will need a strong academic record (especially in science and mathematics).
Consult your qualifications for entry to a psychology degree at one of the following Australia Top Universities with AUG!
Meet the above-mentioned universities' representative exclusively on 8 – 9 October 2021. RSVP now at
Source: