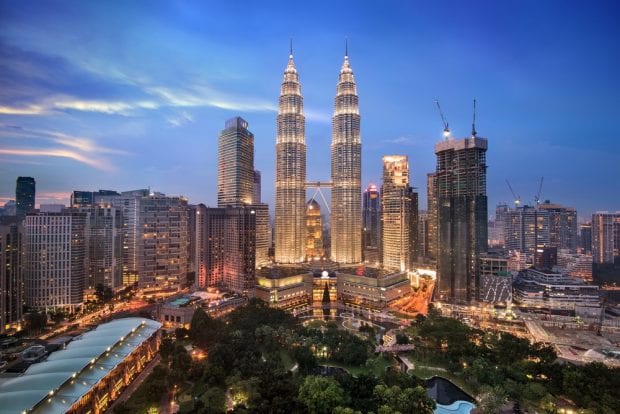 Malaysia merupakan salah satu destinasi utama bagi siswa yang ingin mendapatkan pendidikan bertaraf internasional. Mengapa? Beberapa poin berikut alasannya.
Cheaper living cost
Melihat nilai tukar rupiah terhadap ringgit yang lebih rendah bila dibandingkan dengan dollar, biaya hidup yang dibutuhkan selama masa studi di Malaysia tentu lebih rendah dari pada studi di Singapore, UK, maupun Australia.
Pada umumnya, pengeluaran untuk makanan mulai seharga US$3; sedangkan pengeluaran untuk akomodasi mulai seharga US$200/bulan.
Closer to Indonesia
Lama penerbangan dari Bandara Soekarno-Hatta ke Kuala Lumpur International Airport sekitar 2 jam. Jarak yang relatif dekat ini umumnya menjadi salah satu alasan orang tua memilih Malaysia sebagai destinasi studi bagi anak mereka yang baru lulus SMA. Pada umumnya, lebih banyak kesempatan atau peluang orang tua mengunjungi anak mereka bila lokasi studinya di Malaysia, dari pada bila anak mereka melanjutkan studi di Australia, UK, maupun USA. Begitu pula sebaliknya, lokasi yang relatif dekat membuat siswa lebih cepat (tidak ragu) memutuskan untuk kembali ke Indonesia.
Similar cultural background with Indonesia
Malaysia dan Indonesia merupakan dua negara yang memiliki budaya sejarah yang erat. Bahasa Indonesia dan Bahasa Melayu memiliki keserupaan. Sifat multikultur Indonesia juga dimiliki Malaysia. Keserupaan budaya ini dapat membuat siswa lebih mudah dan lebih cepat beradaptasi dengan lingkungan yang baru.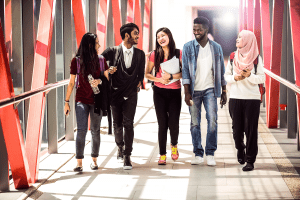 UK and Australia top universities open in Malaysia
Dewasa ini, universitas-universitas di UK dan Australia membuka kampus di Malaysia. Dengan demikian, siswa dapat mendapat kualifikasi dengan taraf tinggi di negara yang tak jauh dari rumah.
Universitas-universitas tersebut, di antaranya: Monash University, University of Southampton, Heriott-Watt University, University of Reading, Swinburne University of Technology Sarawak. The University of Nottingham.
Opportunities to transfer degree
Dengan adanya berbagai kampus UK maupun Australia di Malaysia, ada pula berbagai kesempatan bagi siswa untuk mengajukan transfer degree. Siswa dapat menjalani 1 tahun program sarjana di Malaysia dan 2 tahun sisanya di negara asal universitas (UK atau Australia), atau siswa dapat menjalani 2 tahun program sarjana di Malaysia dan 1 tahun sisanya di negara asal universitas tersebut.
Program ini memberi kesempatan bagi siswa yang ingin melanjutkan studi di universitas terkemuka dunia dengan biaya lebih sedikit.
Source: Education Malaysia