Student One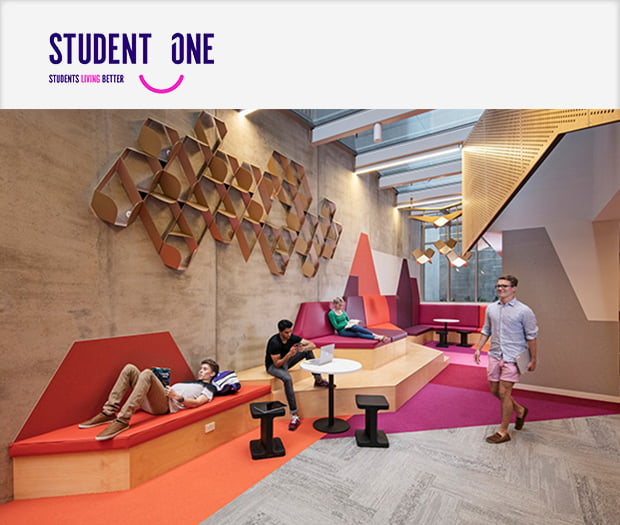 Located in the heart of Brisbane's CBD, Student One is Brisbane's Premium Student Accommodation Provider with 3 state-of-the-art buildings and 2,400 beds. Our students from over 60 nationalities enjoy amazing facilities such as swimming pool, rooftop BBQ, cinema, games room, dedicated study spaces and much more. A students-only safe environment with 24/7 reception, unlimited internet and a busy calendar of free activities such as yoga and boxing classes, cooking classes, food and cultural events. Our leases are flexible, starting from 4 weeks in a range of accommodation types, from twin to a private room in an apartment or a private studio.
STUDENT ONE WHARF STREET
Location: Brisbane, QLD
Epic views and a pool, anyone? Student One Wharf Street offers the ultimate Australian lifestyle.
You'll have access to:
a funky outdoor swimming pool and barbecue area
games areas with PS4s, pool, foosball, ping pong tables and more
music rooms for jam sessions
the Sky Lounge with views of the city and the surroundings from the 39th floor
an exclusive study floor with spaces to collaborate, caffeinate and innovate
Student One's largest apartments to share with friends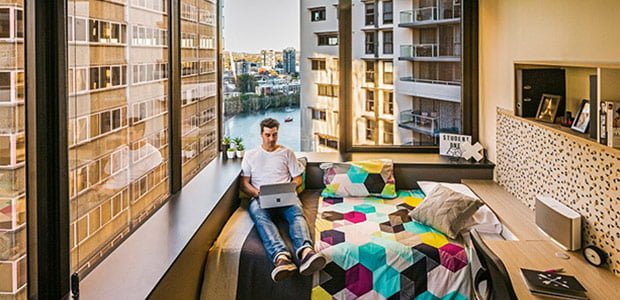 STUDENT ONE ADELAIDE STREET
Location: Brisbane, QLD
It's the original Student One. Adelaide Street has options for every student's needs and budget.
Features include:
lead in room types including bunk and twin options
lounge/study rooms on every floor
super high ceilings
beanbag cinema
grocery store within the building
You'll not only be close to shopping, dining and entertainment precincts but be neighbours with Student One Wharf Street.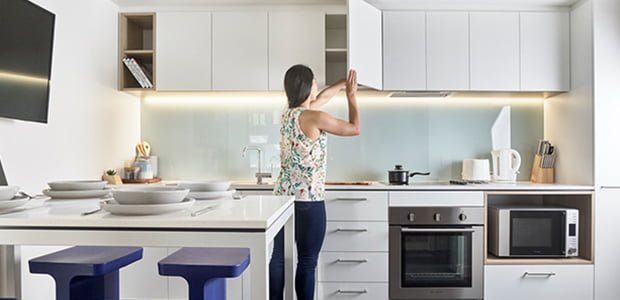 STUDENT ONE ELIZABETH STREET
Location: Brisbane, QLD
An unrivalled inner-city location, amazing eats at every turn and unforgettable accommodation experience.
Student One Elizabeth Street includes:
the best city centre location
rooftop cinema and barbecue areas
modern gym
study areas
large games room
Choose Student One Elizabeth Street and you'll be in the centre of it all.
Contact your nearest AUG office now, to book a free tour with us.