[AUG Australia] Study Vocational Courses in Australia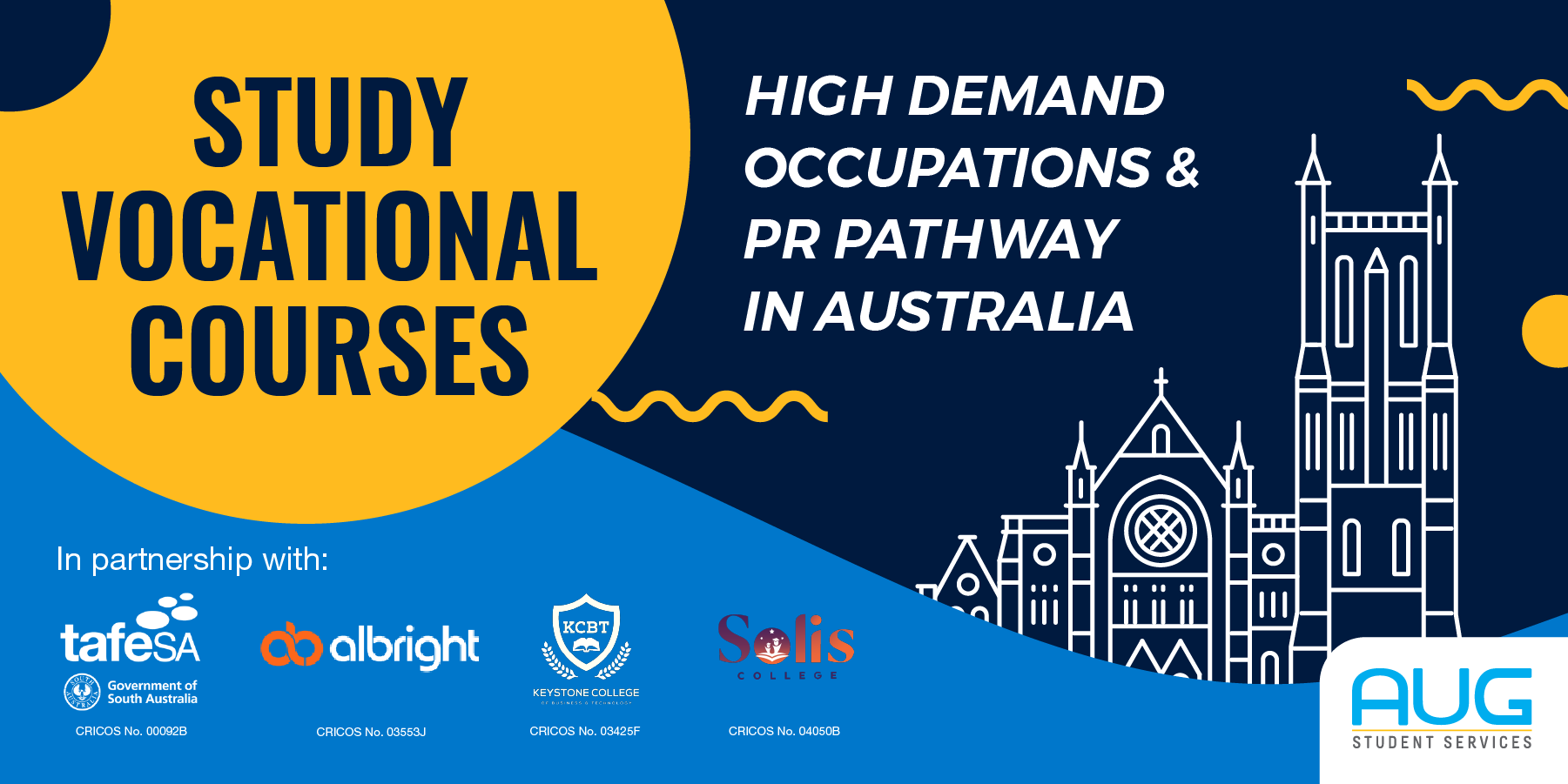 High demand occupations & PR pathway in Australia Regional Areas
Are you seeking a fast and affordable pathway to migrate with a qualification in Australia ?
Don't miss out on our Study Vocational Course in Australia event!
This is your chance to:
Get insight about career opportunity in Automotive, Commercial Cookery, Community Services and Draftsperson.
Best deals for Vocational Courses in Australia
Speak 1-on-1 about your desired program with school representatives from various colleges in regional areas of Australia
Receive reward worth $300 AUD when apply & accept through AUG*
Don't let the fear of the unknown hold you back. Take the first step towards your migration journey by booking your appointment now and securing your slot!