Overseas University Application Fair 2020
***Important notice***
In light of the current COVID-19 situation, we have taken extra precautions to ensure that all exhibitors have adhered to the latest guidelines by MOH.
Attendees who have recent travel to China, or under leave of absence, or not feeling well are advised not to attend and we will be able to schedule a virtual consultation session instead.
We have set up temperature screening and Hand sanitizer stations at our event and all attendees will need to have their temperature taken before entering the hall and we seek your understanding in this matter.
We are continuously monitoring the situation and will put in more measures should the situation escalate.
Calling all students!
Looking to study in Australia, United Kingdom, Ireland or Malaysia?
Applications are open for 2020 and 2021 intake. Anyone attending the exhibition will have burning questions about university life overseas and this is your opportunity to get all your doubts cleared. 
---

Who Should Attend?
Polytechnic Diploma students
Just received your final semester results? Find out about the poly to uni pathway.
A Level or IB students
Find out about the specialised programs available abroad – from Medicine, Dentistry, Commerce, Engineering, Physiotherapy, Speech Pathology, Arts & Design etc.
ITE Certificate / O Level / N Level students
Embark on a foundation or diploma program abroad to equip yourself with the skills and capabilities to enter University.
Parents
University reps will be on site to answer all your personal questions about your children's next academic steps – there's nothing better than getting first-hand insight.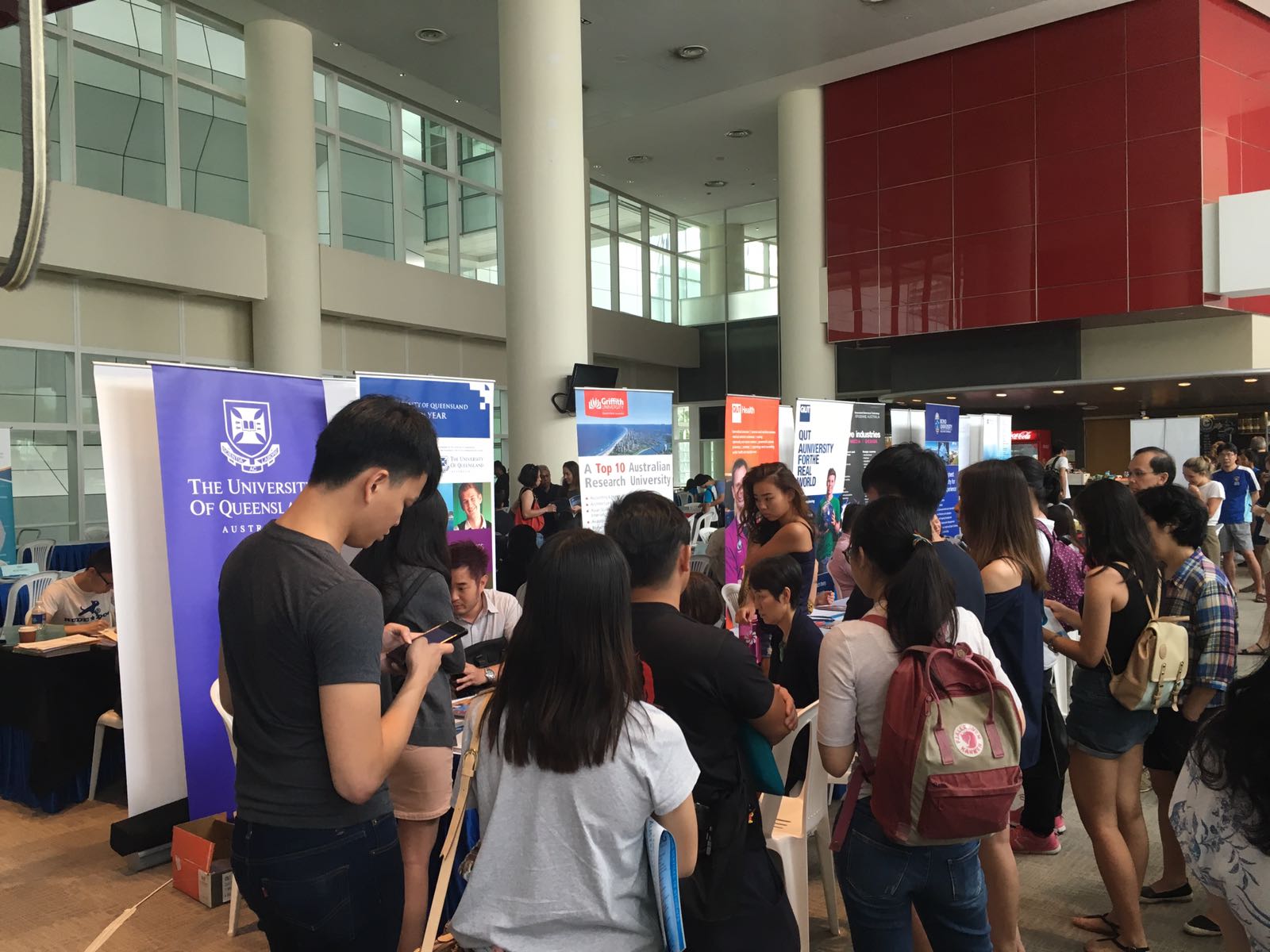 ---


Our Partners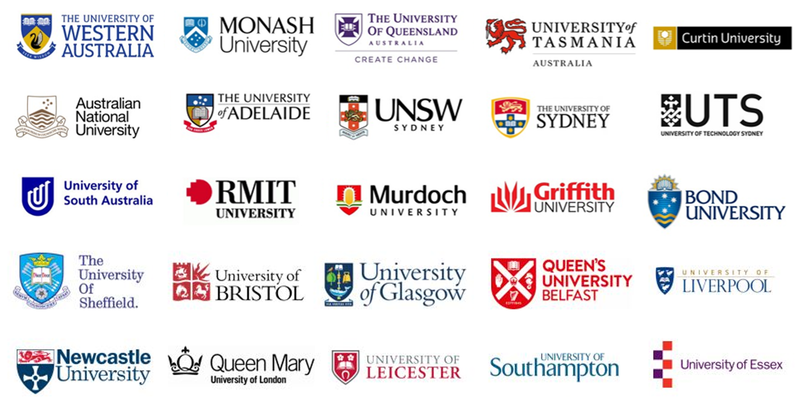 What to Bring to the Event
Remember to bring along your ORIGINAL Academic transcripts and certificates to apply at the fair! 
Should you require more information, please call our friendly counsellors at 6227 0380 or email us at singapore@augstudy.com.sg.
For directions from either Fairmont Singapore or Swissotel the Stamford hotel lobby:


Take any lift to level 4 and follow signs to Atrium ballroom.


The closest lift to take would be Fairmont lobby South tower lifts up to level 4


For Directions from the MRT:


Once you exit from the MRT station into Raffles City shopping mall


Proceed past the Robinsons and take a right at the Tommy Hilfiger store


From there, locate the Rolex store and proceed through that alleyway


Fairmont lobby will be on the left, Swissotel lobby will be on the right


Proceed and take the south tower lift up to level 4


---
Past Education Fairs






---


About AUG Singapore
AUG Student Services is one of the largest student placement agencies in Singapore – and we're here to help with your University Applications to Australia, United Kingdom, Ireland, United States and Malaysia.

REGISTRATION TERMS & CONDITIONS
By registering for the education fair, you will be auto-included in AUG's mailing list to receive informational and promotional content related to AUG Student Services Singapore. We respect your privacy and will keep your information confidential; we will not disclose it to any third party without prior written consent from you. However, if you do not wish to receive any informational and promotional content related to AUG, you can unsubscribe from the mailing list upon receiving the first email. Please note that you will still receive information on the current event that you have registered for. We reserve the right to amend the terms and conditions.
1) A portion of the universities listed above are foundation providers.
2) Fee Waivers are subject to your eligibility to meet minimum entry requirements and the University's decision.