JMC Academy – Meet a University Expert
Who Should Attend?
Anyone who is considering furthering your studies in JMC Academy, is welcome to join one of these sessions.
During this session, you will meet:
Mr Peter | Director of International Services, JMC Academy
As the representative of JMC Academy, Peter has a wealth of experience briefing students about how to prepare for your studies in Australia.
You can enquire about:
– Courses in JMC Academy
– Entry requirements
– Credit exemptions                                                                                                                                                     – Scholarships                                                                                                                                                            – Placements/Career Programs
Note: These sessions are organised for families who have specific questions for JMC Academy. For enquiries about other Universities, please book an appointment here. Office Opening Hours: Mon – Fri (10am-5pm), Sat (9am-1pm)
About JMC Academy

Celebrating 35 years in education, JMC Academy remains Australia's leading Creative Industries institution, offering Degrees and Diplomas in Music, Songwriting, Audio Engineering, Film and Television Production, Entertainment Business Management, Digital Design, 3D Animation and Game Design.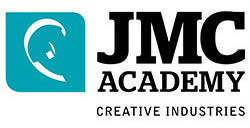 THE JMC ADVANTAGE
The advantages of studying at JMC are seen over and again in the success of our graduates. We teach the critical level thinking that is inherent in the higher education curriculum with production-based, industry-responsive practical knowledge taught by industry professionals. And THAT is what leads to industry-ready graduates who will make it.
Feedback from previous AUG Clients:
Hanqi, Casey, Godfrey (linked to facebook)
"Very helpful information regarding my career prospects after the degree!"
"My advisor was very willing to help with my queries! "
"Knowledgeable and willing to give personalized advice."
Your Facilitators: AUG Student Services

AUG Student Services – Singapore is a one-stop application centre for all students interested in pursuing an overseas education. As the leading education consultancy in Singapore, we are an official representative of more than 400 Universities and Colleges worldwide.
Our team of expert consultants are located in Tanjong Pagar and we organise various information sessions to simplify the entire application process for you. 
REGISTRATION TERMS & CONDITIONS
By registering for the seminar, you will be auto-included in AUG's mailing list to receive informational and promotional content related to AUG Student Services Singapore. We respect your privacy and will keep your information confidential; we will not disclose it to any third party without prior written consent from you. However, if you do not wish to receive any informational and promotional content related to AUG, you can unsubscribe from the mailing list upon receiving the first email. Please note that you will still receive information on the current event that you have registered for. We reserves the right to amend the terms and conditions.