Sending Your Child Overseas – University of Queensland Parent Seminar
Information for Parents – University of Queensland
We understand the uncertainty and worry that you feel, before sending your child overseas. This seminar helps you to stay informed, stay connected and help your child stay safe to ensure the best study abroad experience possible. You are welcome to attend the event, regardless of whether you are still considering to accept, or have accepted an offer in the University of Queensland.
11:00am: Registration
11:15am: Seminar: Understanding your Child's experience in Australia
12:15pm: Q&A or Consultation
1:00pm: End of Session
Seminar Topics:
• Timeline before arrival at UQ (acceptance, accommodation, visa)
• Student Accommodation options
• Staying Safe in Brisbane – Health and Personal Safety
• Staying Connected – Employability & Student support services

About University of Queensland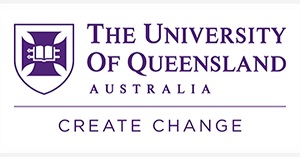 The University of Queensland (UQ) is a World Top 50 University, with leading teaching and research facilities. With a strong focus on teaching excellence, UQ has won more national teaching awards than any other Australian university.
Many Singaporeans begin their journey in the University of Queensland each year, in a range of degrees such as Health Sciences, Biotechnology and Business. Recent scholarships for Singaporeans, include: Singapore Global Leaders Scholarship and UQ Future Students Undergraduate Scholarship for High Achievers – Singapore Polytechnics.
Feedback from previous AUG Clients:
Hanqi, Casey, Godfrey (linked to facebook)

"Very helpful information regarding my career prospects after the degree!"
"My advisor was very willing to help with my queries! "
"Knowledgeable and willing to give personalized advice."
Your Facilitators: AUG Student Services

AUG Student Services – Singapore is a one-stop application centre for all students interested in pursuing an overseas education. As the leading education consultancy in Singapore, we are an official representative of more than 400 Universities and Colleges worldwide.
Our team of expert consultants are located in Tanjong Pagar and we organise various information sessions to simplify the entire application process for you.
REGISTRATION TERMS & CONDITIONS
By registering for the seminar, you will be auto-included in AUG's mailing list to receive informational and promotional content related to AUG Student Services Singapore. We respect your privacy and will keep your information confidential; we will not disclose it to any third party without prior written consent from you. However, if you do not wish to receive any informational and promotional content related to AUG, you can unsubscribe from the mailing list upon receiving the first email. Please note that you will still receive information on the current event that you have registered for. We reserves the right to amend the terms and conditions.