Go! United Kingdom Education Fair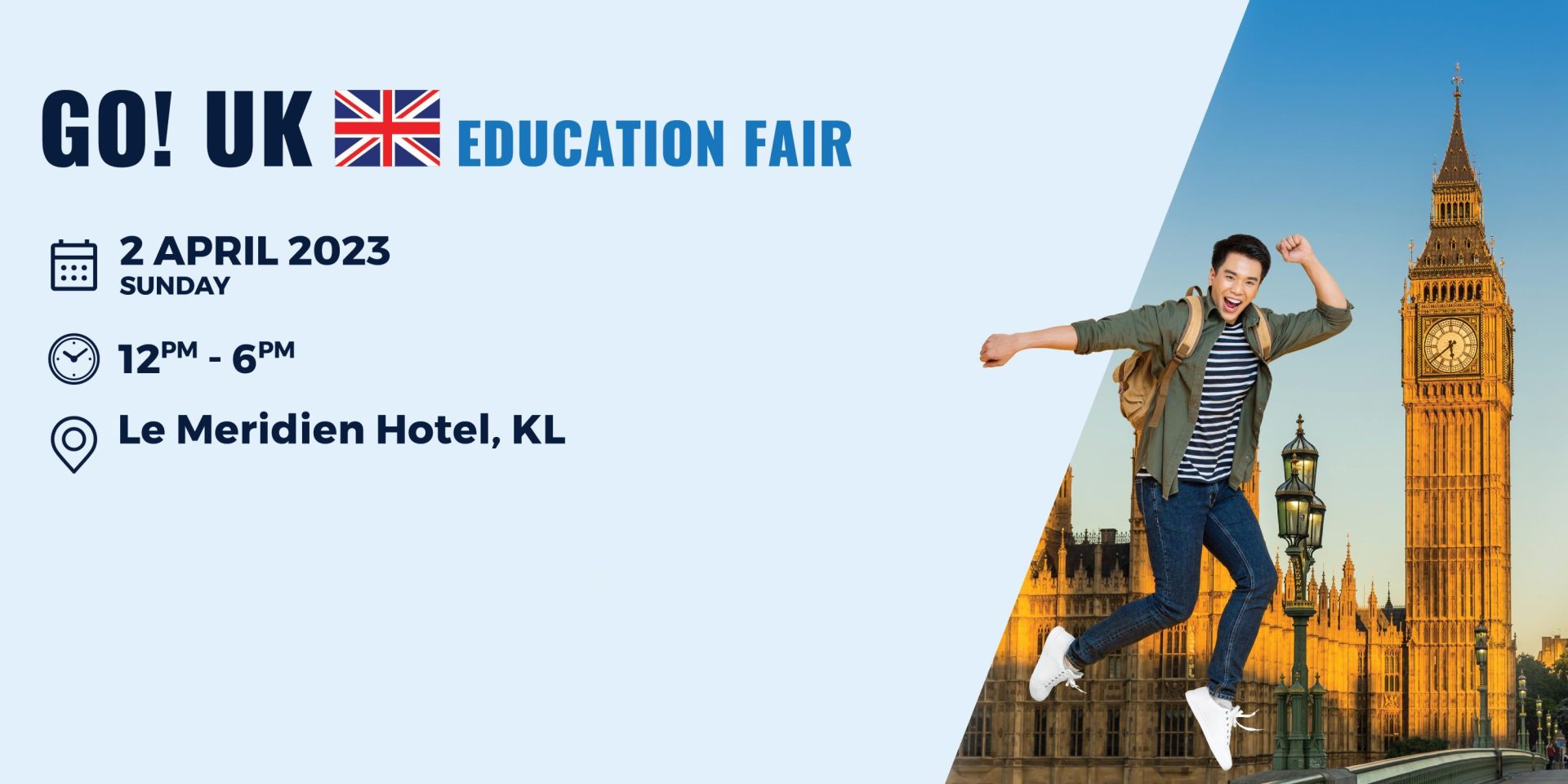 Go! UK Education Fair April 2023
The BIGGEST UK Education Fair in 2023 is happening on April!
This UK Education Fair brings you study options from more than 30 UK universities.
Pre-register NOW!
We assist with…
• Course browsing
• Career exploration
• Universities comparison
Why Attend?
• FREE admission
• UCAS fee waived*
• Face-to-face consultation with university representatives
• Scholarships Available*
Who Should Attend?
• High school student / leaver
• Diploma graduate
• University students enquiring for Transfer or Master program
Pre-register NOW!