Campus2Campus Overseas Study – Information Day 2019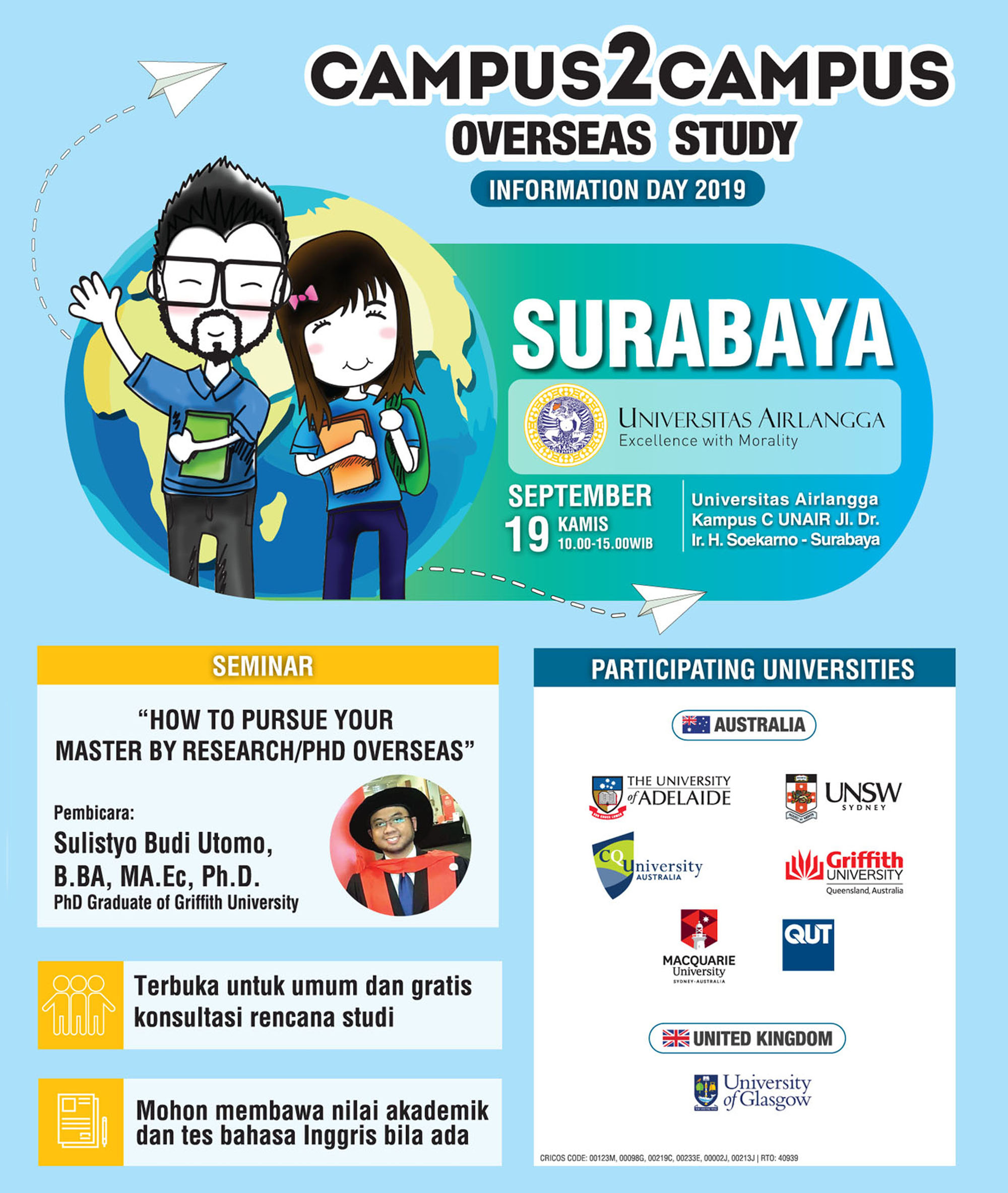 Kamu-kamu yang di Surabaya pengen tahu seputar study di Universitas ternama di luar negeri?
Good news!
AUG bersama Universitas-Universitas ternama di Australia dan Inggris akan Hadir di SURABAYA dan mengadakan Campus to Campus Information Day 2019!
Dalam acara ini AUG  bekerjasama dengan Universitas Airlangga (UNAIR) untuk bantu kamu memilih universitas terbaik buat kamu – kamu yang pengen mulai study S1/Bachelor, lanjut study S2/Masters atau pun S3/PhD di Australia atau Inggris.
Dalam Information Day ini akan ada SEMINAR GRATIS juga dengan topik: "How to Pursue Your Master by Research/PhD in Australia and UK"
Eitsss, gak cuma referensi, AUG juga akan assist kamu sampai sukses masuk university pilihanmu, pembuatan visa, sampai akomodasi kamu nanti lho!!!

Daannn Service AUG GRATIS.
Tunggu apa lagi? Jangan ragu buat daftar dan hadiri acaranya!