[AUG Adelaide] Movie Night – Ant-Man and the Wasp: Qantumania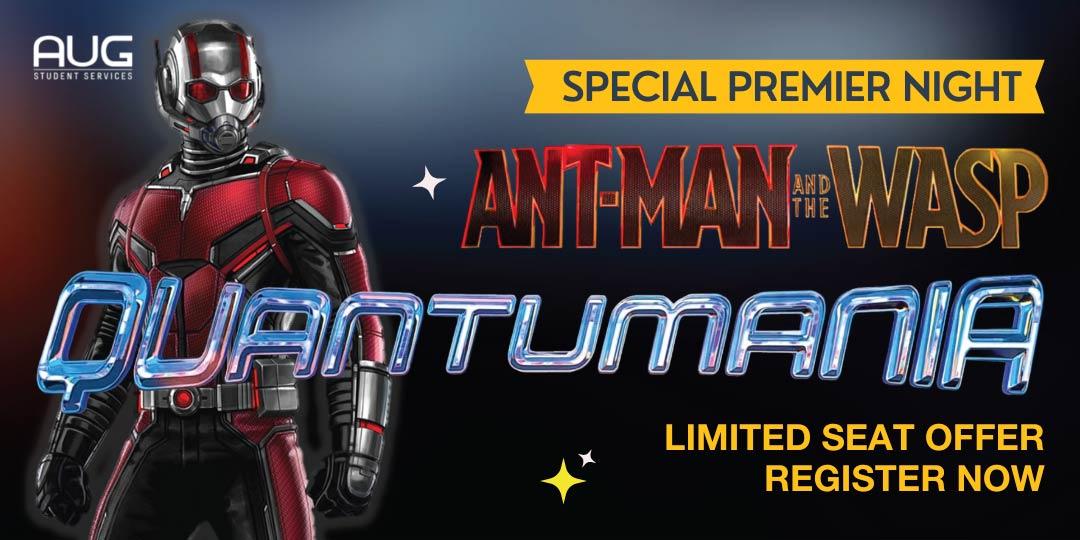 Be the first one to be in the queue to get access to the private advanced screening of Marvel Comics Superheroes!
Grab the chance for an advanced private viewing Marvel film of 2023 – Ant-Man and the Wasp: Quantumania, and catch Scott Lang (Ant-Man) exploring the Quantum Realm.
Tickets are on sale NOW!
Single: A$10.00
Double: A$18.00
Triple: A$25.00
"The merrier, the more savings", so, bring your friends along
Date: 15/02/2023 (Wednesday)
Time: 5.30 PM (SHARP)
Venue: Palace Nova Eastend Cinemas (3 Cinema Palace, Adelaide SA 5000)
*For international students only
*Bring your student visa / CoE / OSHC for verification purposes
*Date is fixed
*Non-refundable